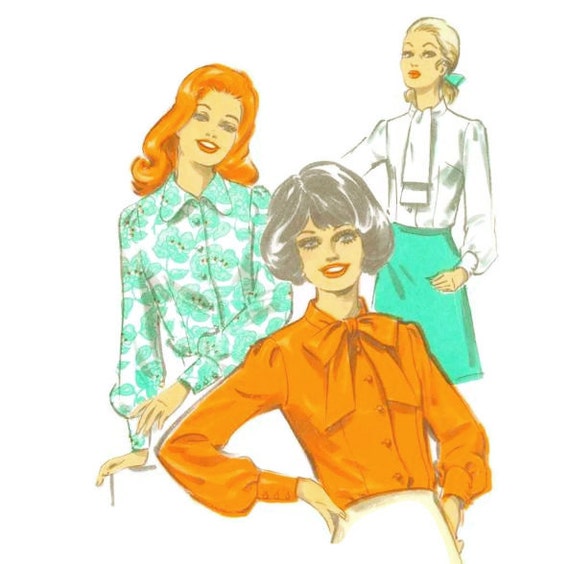 Still looking for some bow neck blouse inspiration? (You better get sewing! The month is running out!) Not sure you want to do the 1930′s, 1940′s, 1950′s, or 1960's? How about a funky bow from the seventies! I've put together an assortment of 1970′s bow neck blouse and dress inspiration, for your viewing pleasure. The best part? All of the pictures link to patterns for sale on Etsy! This early 70's blouse from German magazine Brigitte has a great pussy bow and 3 buttons up the large cuff.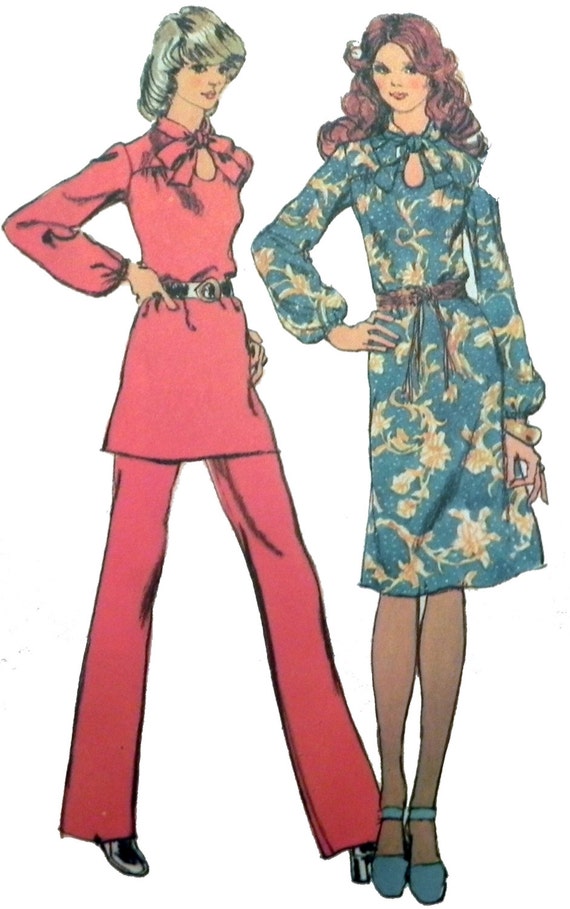 This 70's dress actually looks quite modern, although the tunic and matching trouser set aren't going to fool anyone. I dig the Farrah Fawcett hair and the keyhole neckline under that modest bow.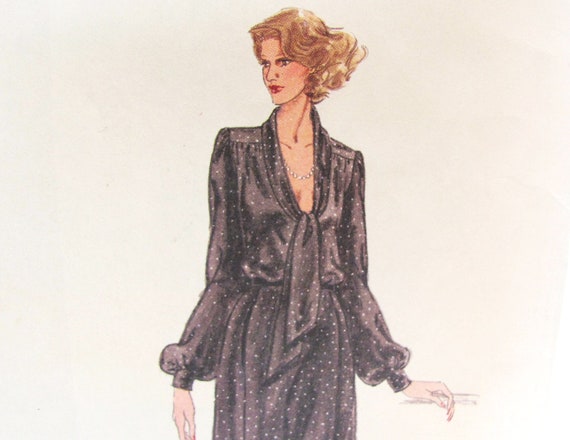 This dress is hot. An exaggerated version of the previous dress, it's a Vogue Paris Original from Pierre Balmain. I love how low the neckline scoops, looking sexy without showing off too much skin elsewhere.
This miss size pattern features Young Contemporary Fashion. While a collar that large usually screams 1970's, with not too much alteration, that jacket could look either modern or 1950's retro. And a color blocked dress with A-line skirt and a bow at the neck? Timeless.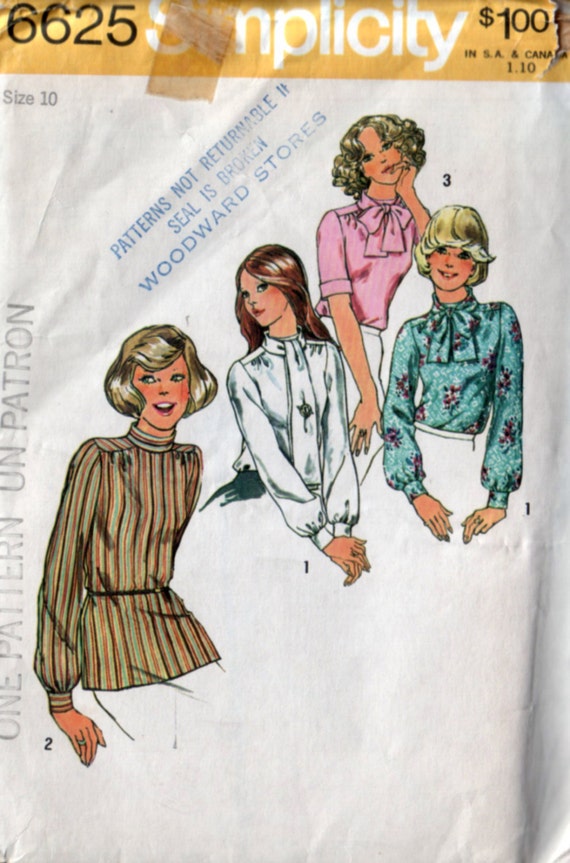 Another generic 1970's blouse pattern, you get a nice bow, a giant cravat, and a standing collar. And of course it's tunic length.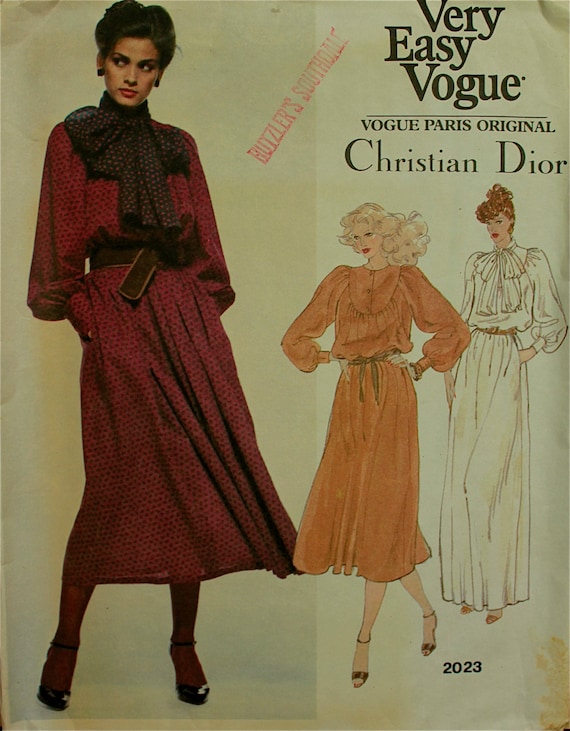 Daaang that is one sweet bow. One of the largest I have yet encountered. A bit much? For sure. But I seem to like too much. I love how the giant bow is a contrast fabric in the Vogue Paris Original by Christian Dior.