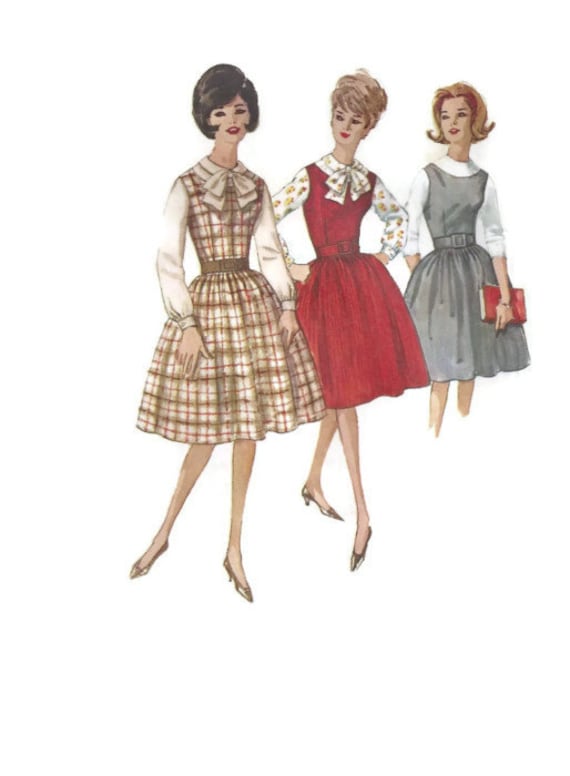 Still looking for some bow neck blouse inspiration? Not sure you want to do the 1930's, 1940's, or 1950's? How about the swingin' sixties! I've put together an assortment of 1960's bow neck blouse and dress inspiration, for your viewing pleasure. The best part? All of the pictures link to patterns for sale on Etsy! Start off with these giant bows from the early 60's, bringing some interest to an otherwise generic dress from the period.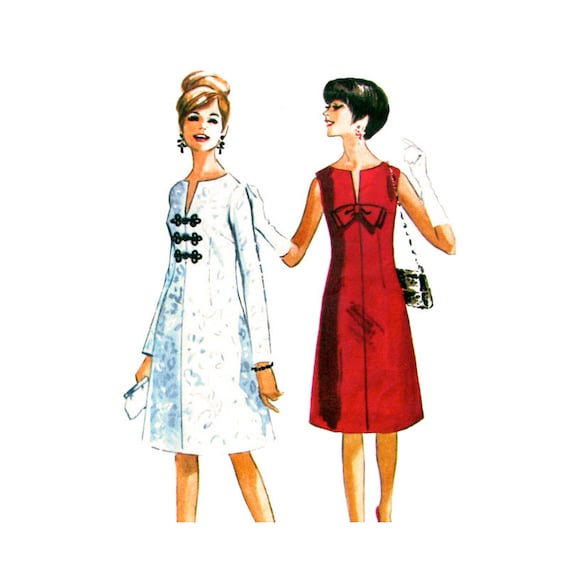 I know I'm supposed to be talking about bows, but check out those gorgeous frogs! I hadn't thought about how frogs and bows could be exchanged… Of course that cute, square bow is a great geometry to set off the slit at the neck and flared dress.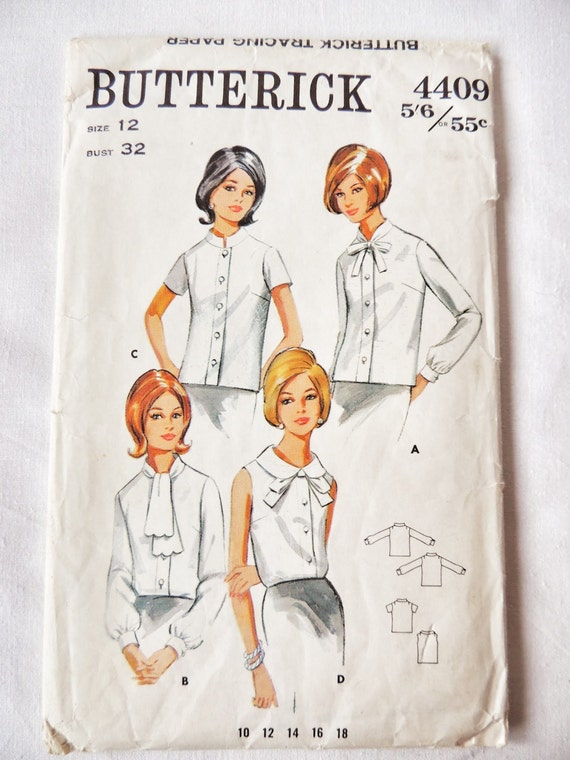 It's not often you see a pattern envelope feature all white garments, but it sure does make these great blouses stand out! Three bow neck options, all in one pattern. Doesn't get better than this!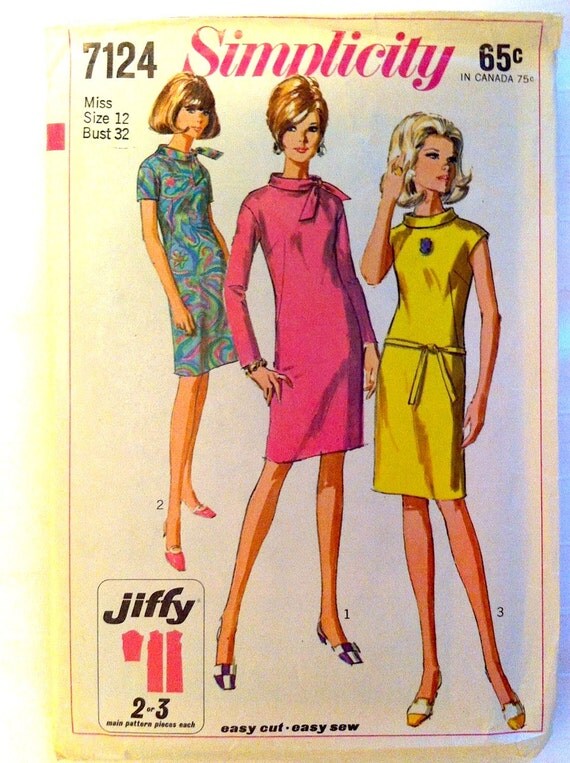 Not so sure that giant bows are your thing? This Jiffy Dress from 1967 features a more modest tie at the neck that won't distract from whatever great psychedelic fabric you choose.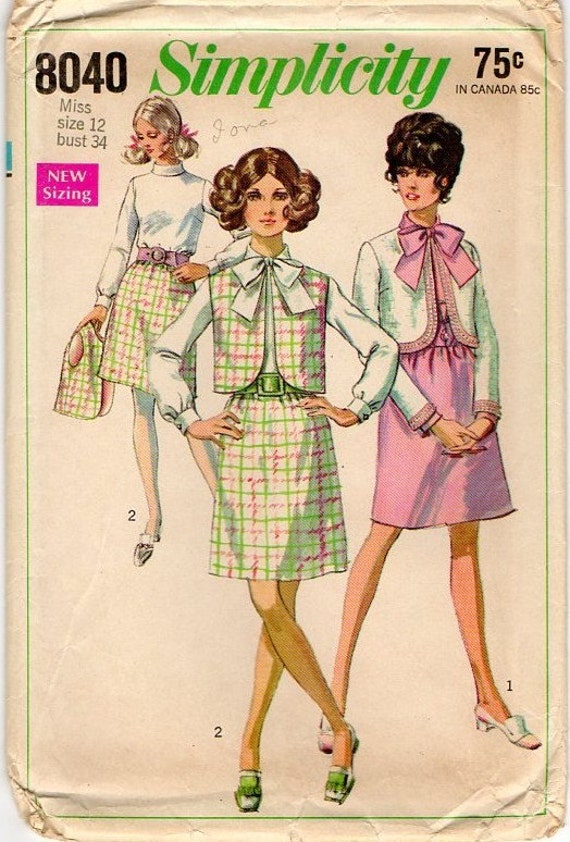 This great 1968 pattern has a giant bow at the neck of the blouse/dress, perfect for flopping over the jacket. Speaking of jacket, does anyone know when we started calling "sleeveless jackets" (like this one) vests?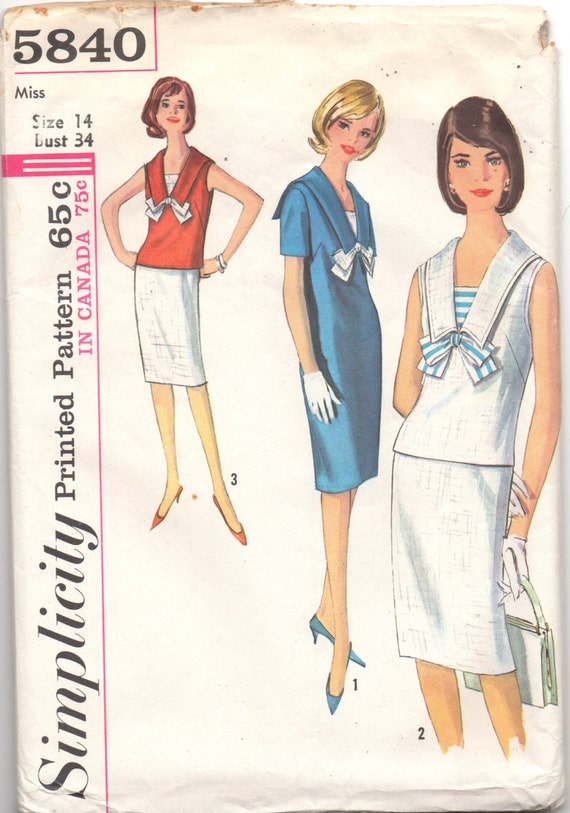 Remember how I suggested using a 1930's sailor blouse with a bow? Well, what about one from 1964? Subtly nautical, it's got a great collar, and of course, a cute bow!